Level up your Growth Marketing Tech Stack for 2020 | Online Meetup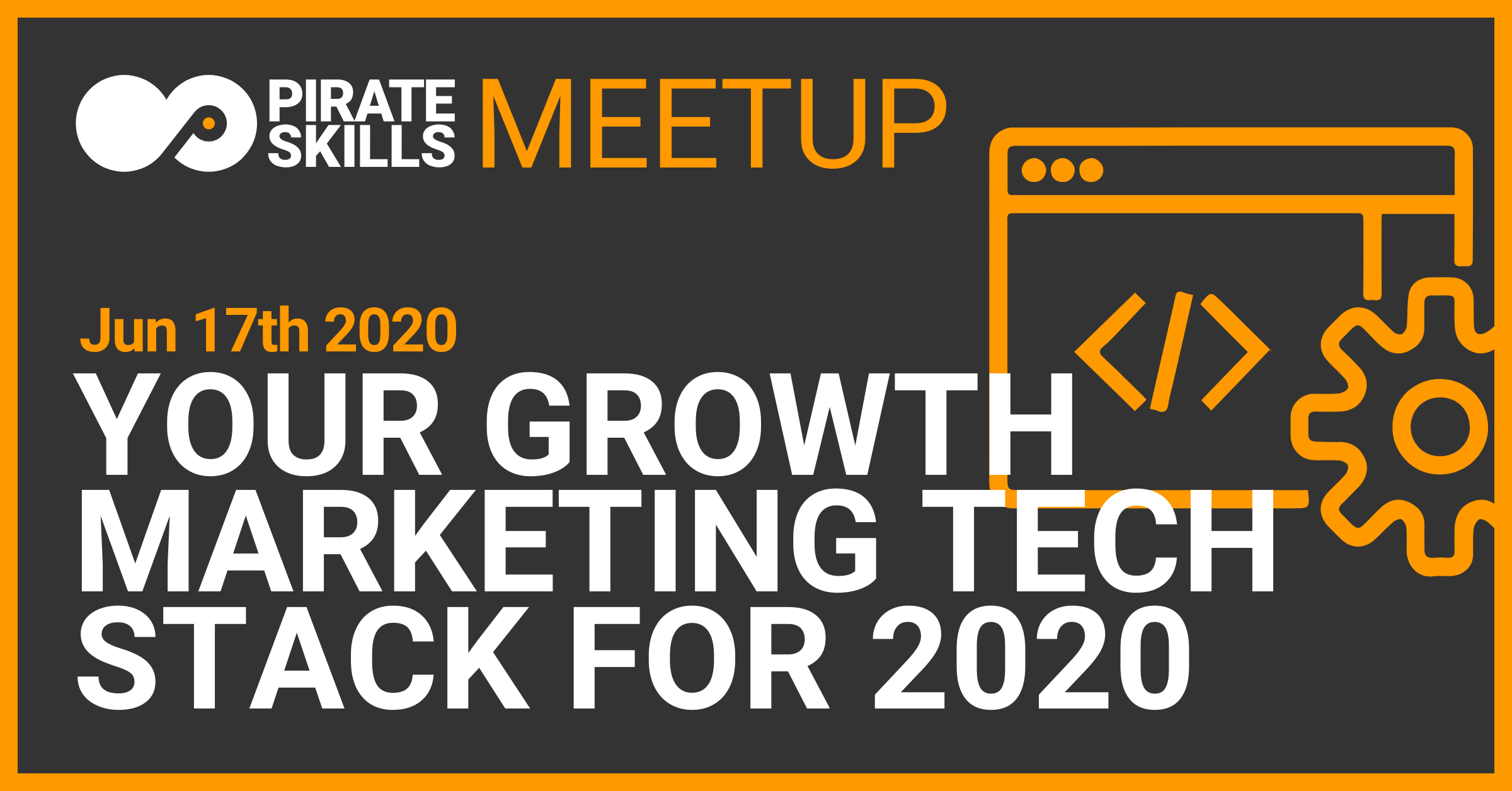 We are purpose-driven creators on the journey to master the art and science of growth marketing.
Learn more at https://pirateskills.com
We focus on six core topics in this free meetup:
Growth Roadmap | Experiment your way to your goals.
Content & Story | Clarify your message and spread it organically.
Funnel Building | Build a path for visitors to become customers.
Data Analytics | Define your north star metric and stay the course.
Traffic Generation | 10x the reach of your message with paid ads.
Conversion Optimization | Increase your impact and profitability.
Join us!
Sounds interesting to you? Then join us on June 17th at 19:00 GTM+2.
If you have questions for the meetup or want to vote on others, go to:
get.pirateskills.com/video-questions
Today's Journey
19:00 - 20.00: Talk about how to level up your growth marketing tech stack
20:00 - 20:30: Q&A Session
______________________________________________
Live Stream
You are welcome to watch the meetup through our YouTube Live Stream even without an account.
______________________________________________
Captain
Pirate Skills
+49-152-26389102
Im Mediapark 5, 50670 Cologne, Germany
Come on board